Updated: Sep 1
Everything you need to know about trial classes at any Piri Ballet location.
Click any of the question below to take you to the answer of that question.
Can my child attend a trial class first and then decide if we sign up?
When should I attend the trial class?
How can I make a booking for a trial class?
How much does a trial class cost?
What should my child wear to the trial class?
What time should I arrive for the trial class?
My child is very shy and/or attached to me. What do you recommend to do?
How we sign up if we were happy with the trial class and want to join?
What do we do if we decide that we are not yet ready or do not want to join?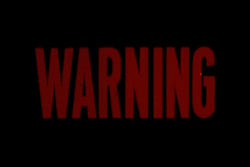 ***SPECIAL WARNING***
Our classes are so awesome that over 80% of students who try our classes decide that they want to join us!
You cannot say that we didn't warn you! 😉
TRY AND DECIDE AFTERWARDS
Your first class with us, always counts as your trial class. You can decide afterwards if you would like to join us or not.
As soon as you book your trial class, a spot is reserved for you for the whole school year. This way you will have a spot in the class, if you decide to join us and your child can attend their class regularly straight away.
WHEN TO TRY / JOIN
Our classes at all of our locations start on Monday, 6th September 2021
Ideally start in the first week of classes but you can also start later if that does not work for you. The sooner the better since we start working on our ballet technique from the first day of class and we start rehearsing for the show during the first trimester. If you start later, you might need to start with a lower level to catch up. Our teachers are patient and positive and will support any late starters.
We cannot guarantee show participation with later sign ups. It will depend on the class and the student. Our teacher would gladly advise you on these matters (level & show participation) after the trial class. Having said that, as long as there are spots available, you are welcome to join us anytime during the school year.
CHOSING THE LEVEL
See which class to book according to our age table below. This refers to your childs age in September. The ages below are guidelines and work for most students. We will tell you after the trial class if the teacher thinks that your child would make better progress in another level (lower or higher level).
L1 = Level 1
CHOOSING A TEACHER
All of our teachers are professional, positive, kind, patient and love working with children. They are trained in the Piri Ballet method, so no matter which class or teacher you chose, you will receive the same high standard that we set for each class. Our classes are fun, positive and challenging.
If several classes work for you, you are welcome to attend several trial classes with different teachers. Just let us know afterwards which one you chose so we can open the other class for other students.
WHERE / HOW TO BOOK
The trial class booking is done in the same booking system as the annual class booking. Go to the "Booking" tab at the top of our website and scroll down to the booking system.